The Menlo-Atherton Robotics Team, FIRST Robotics Competition Team 766, participated from April 8-10 in their second FRC Competition of the year: the larger Silicon Valley Regional at San Jose State University. Competing against 58 other teams, the M-A Bears made it to the semifinals as part of the 6th seed alliance with Team 649 "MSET Fish" from Saratoga High School and Team 972 "Iron Claw" from Los Gatos High School. Making playoffs for the second time this season, the M-A Bears upset the 3rd seed alliance, winning 2-0, and advanced to the semifinals for the first time since 2015. The M-A Bears finished their qualifying rounds ranked 17 with a win-loss record of 6-3 before losing in the semifinals, nearly taking the heavily favored 2nd seed alliance to a tiebreaker.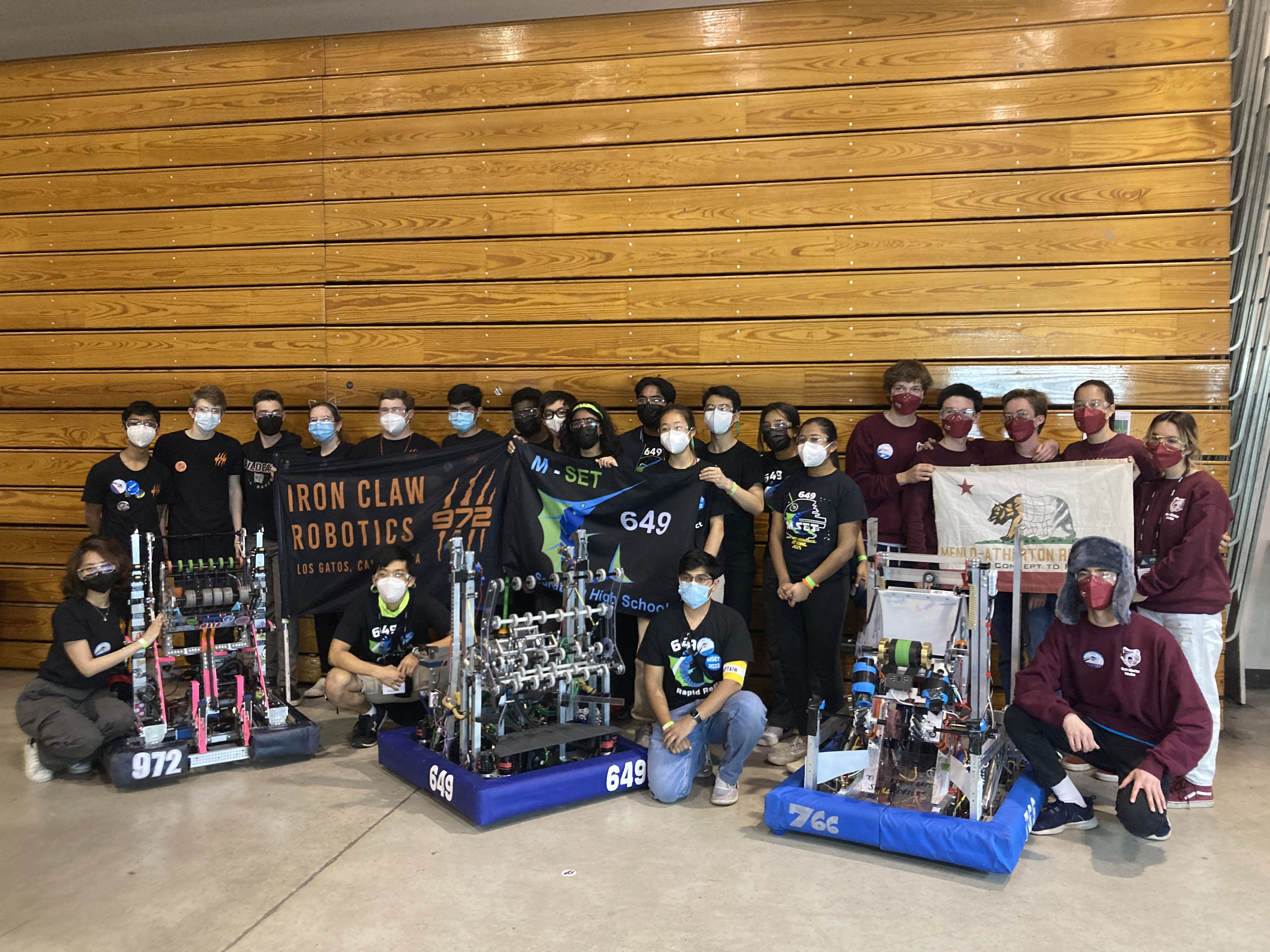 On the first day of the competition, the M-A Bears overcame a critical flaw that would've crippled most teams. During a practice match, the robot's "intake," designed to pick up balls from the ground, was lightly damaged. The Bears tried to repair it but quickly found more complicated issues with the complex piston design. With only 2 hours before the first real match and no heavy machine tools, the Bears made the hard choice to abandon repairs to the intake, rendering the robot unable to pick up and shoot balls for the rest of the competition. Despite this seemingly major flaw, The M-A Bears adapted to this weakness and pivoted to a different strategy: focusing on defense. Trying to block opposing teams from picking up and shooting balls was unexpectedly effective, and the Bears's bot still retained the ability to climb bars, which provided a secondary way to score points. This strategy culminated in an unforgettable match where the Bears, paired with Team 192 from Gunn High School and Team 8048 from East Palo Alto, opposed the infamous Team 254 "Cheesy Poofs" from Bellarmine College Preparatory, one of the highest-scoring teams in the world and winner of the SVR for 15 years in a row. The Bears and their Gunn allies set upon 254, and after much blocking, pushing, pinning, and general menacing, the defense proved unbearable for the Poofs, who were left with their lowest scoring match of the season.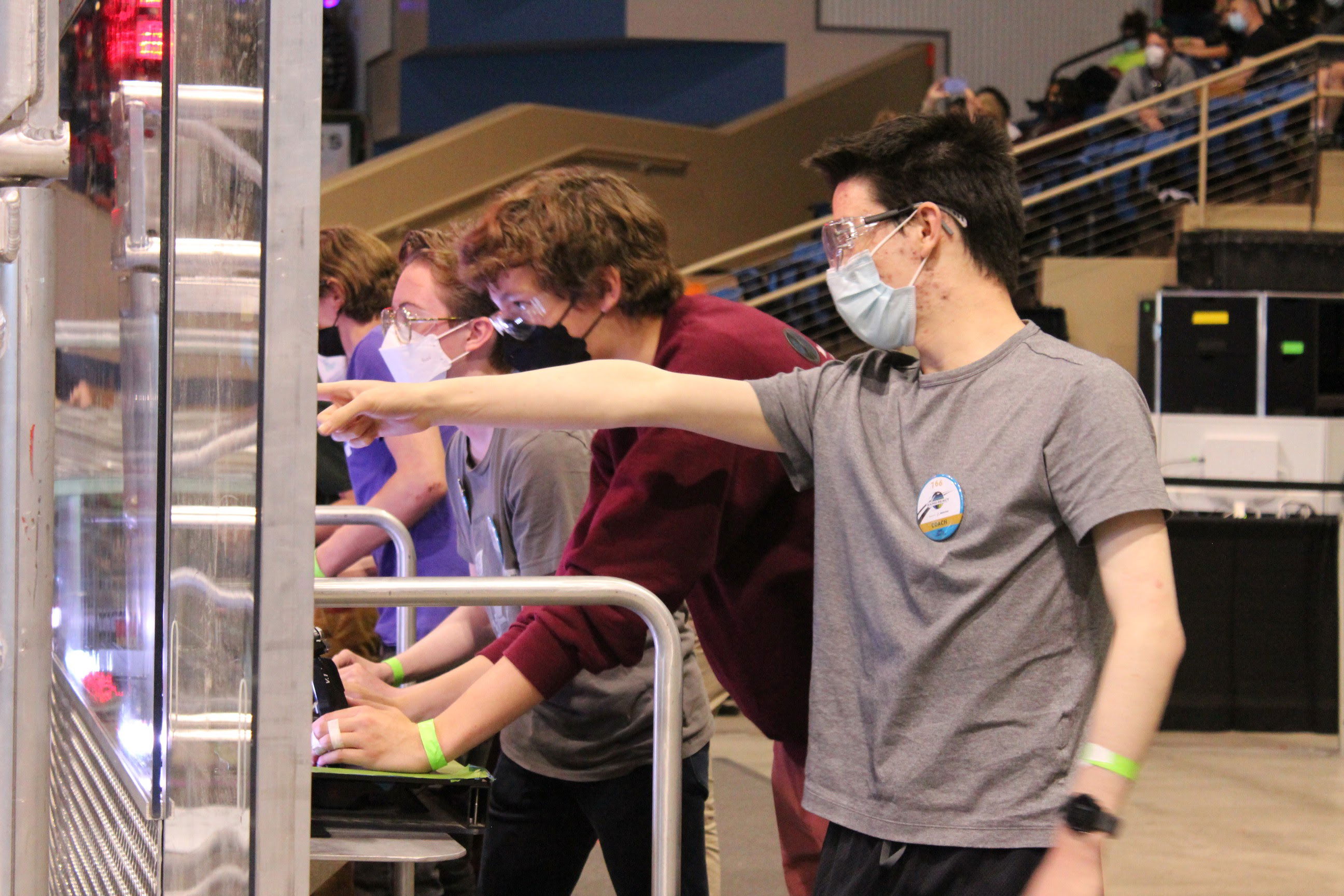 The M-A Robotics Team worked more than 16 hours a week during the build season aided by sponsors Round Table Pizza, Blue River Technology, American Prototype & Production, Lockheed Martin, Google, and Menlo-Atherton High School, and is in deep gratitude for supporting them in a season following the COVID-19 pandemic. Following the competition season, the team plans to participate in various community outreach events such as visiting the local middle schools and displaying their robot at the San Mateo County Fair. With all the success they've had this year, they hope you'll support them for the next season.