Good evening, M-A Robotics families!
Welcome to our second weekly blog post! We had very productive meetings this week as we prepare to welcome our main batch of rookies next Wednesday. We're looking forward to a busy week in terms of outreach this week, with Club Rush, Science Night, and two lunch meetings to welcome new members.
Here's this week's update!
Schedule:
It's business as usual this week, with our Wednesday meeting 6-9pm and our Saturday meeting 12:30-4:30, with steering committee until 5:30.
What's going on this week?
We're getting ready for Club Rush and our main influx of rookies! Our rookie game mascot is almost done, and we're hard at work building the chassis for our rookies to use. Training program development is going strong, and the rookies we already have are being super patient and helpful, despite the fact that they're here much sooner than most of our rookies.We can't wait to welcome all our new members in the next couple of weeks!
What outreach events do we have coming up?
We've got a busy couple of weeks! Students, please sign up to volunteer on the sign-ups page at Outreach Sign-Ups. Up first, we have Club Rush at lunch on Wednesday! We'll be showing off our robot on the green during lunch and getting as many signups as we can. The next night, Thursday, we'll be attending Science Night at the Menlo Park Public Library from 6:00pm-8:30pm. There, we get to interact with elementary school kids and show them what we do! On Friday, we have a lunch meeting in C-15 to present to potential new members. Then, next Wednesday, we've got another lunch meeting in C-15 to bring any rookies who weren't able to attend the first meeting up to date.
What did we accomplish this week?
Business

Started grant application

Looked at team logistics and future

Began writing tutorials for business tasks

Mechanical

Finished CAD and design for rookie training part

Finished manufacturing parts for rookie chassis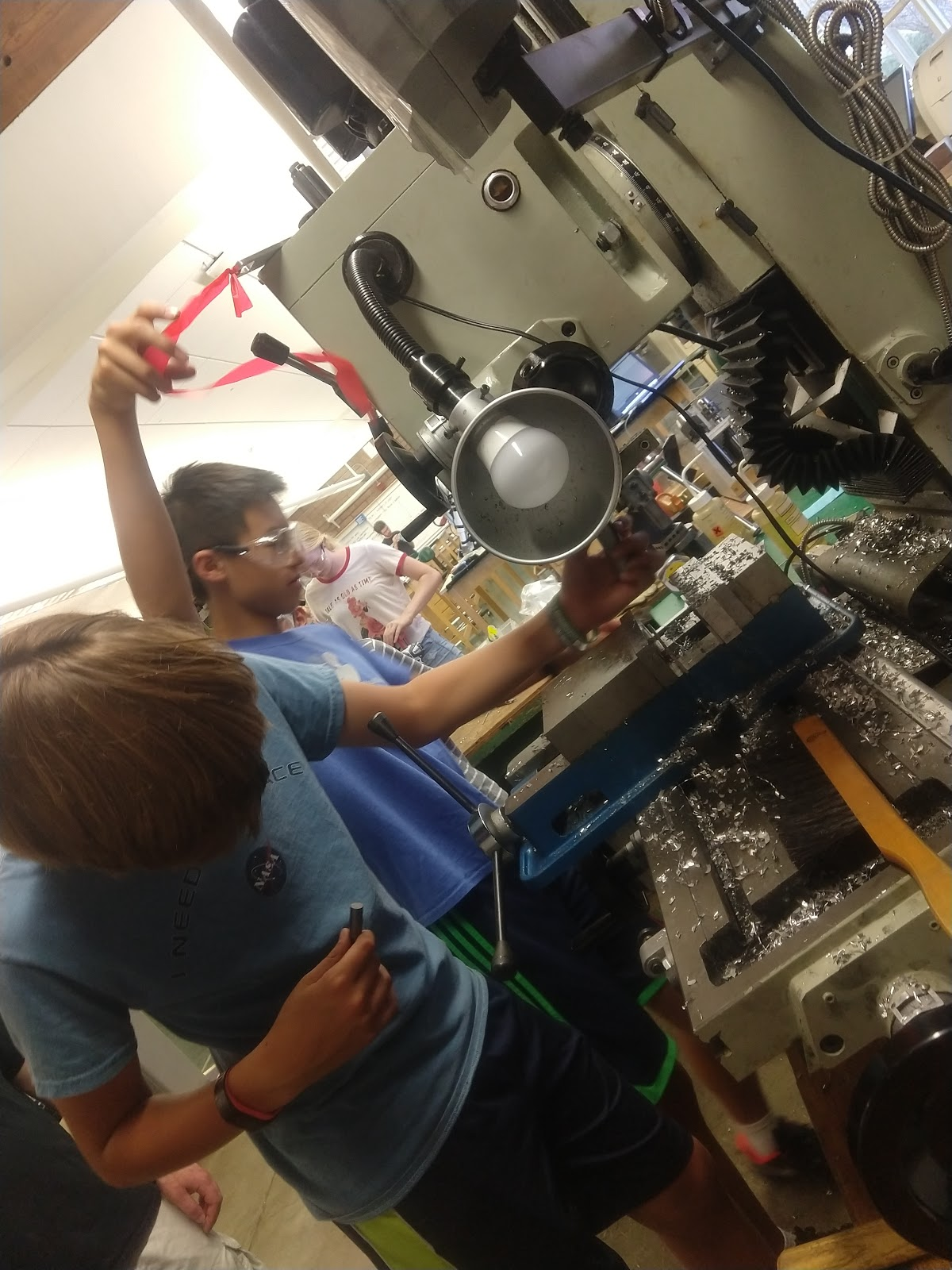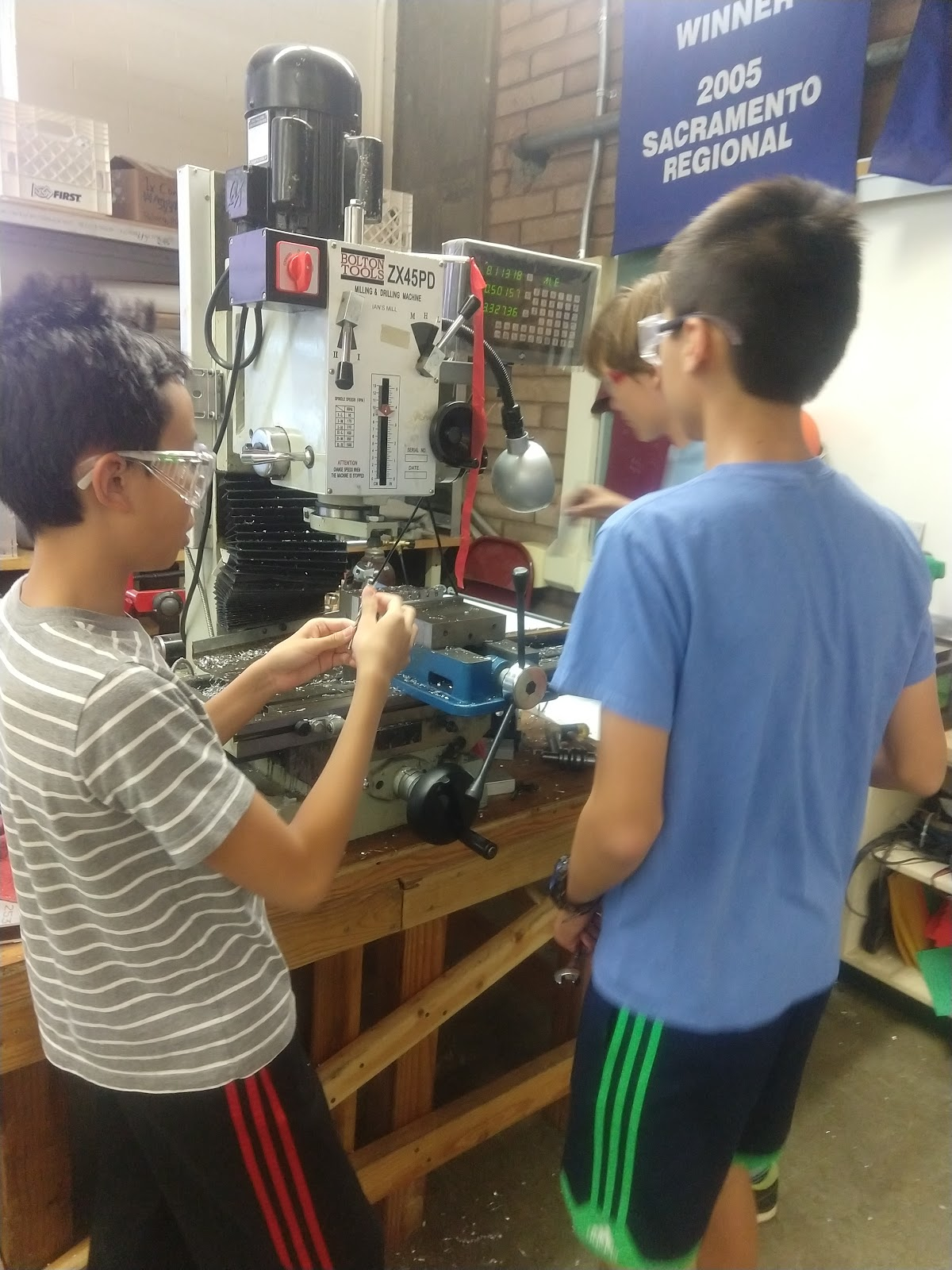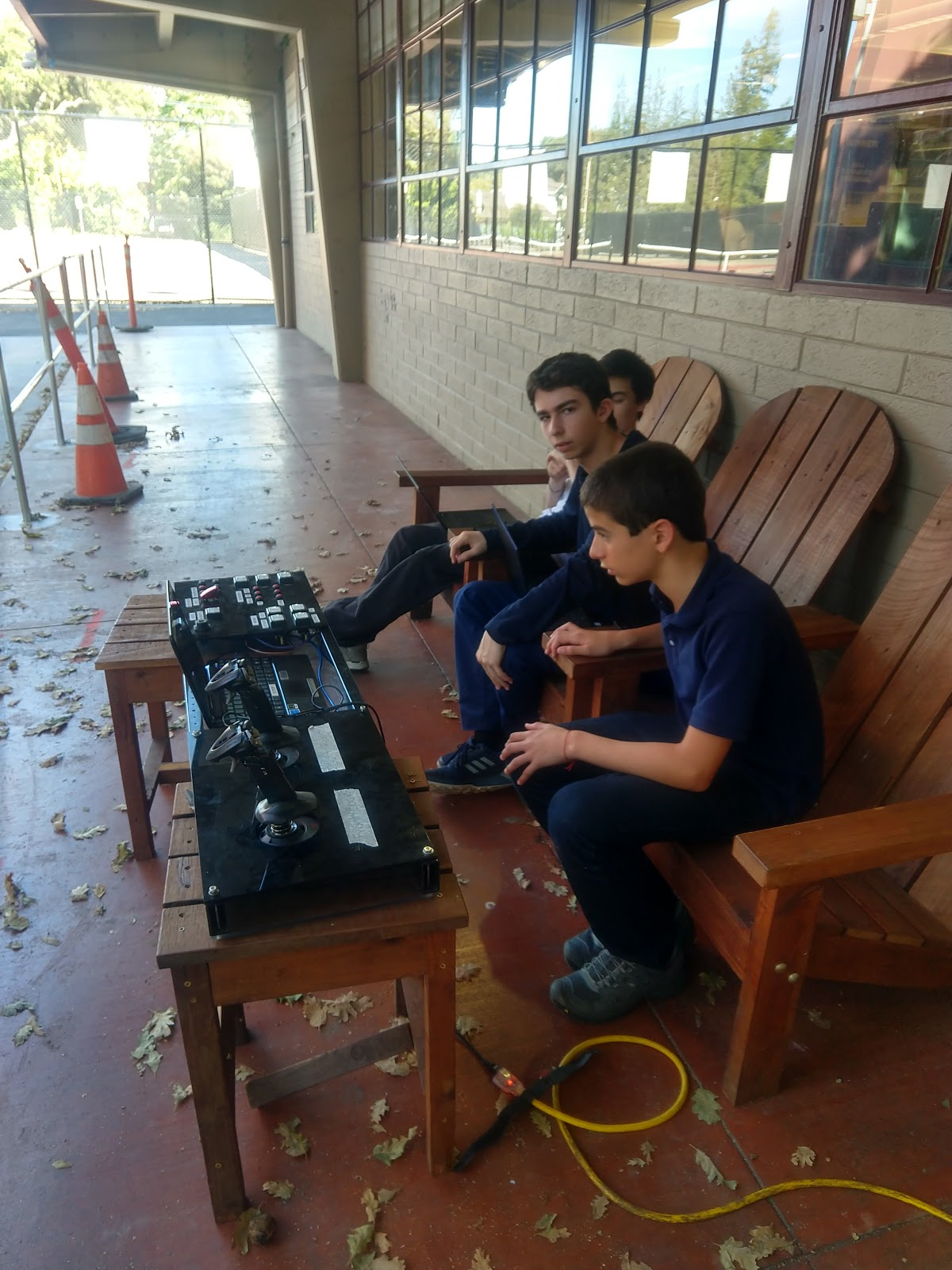 Electronics

Finished rookie game mascot!!

Pulled out electronics for rookie chassis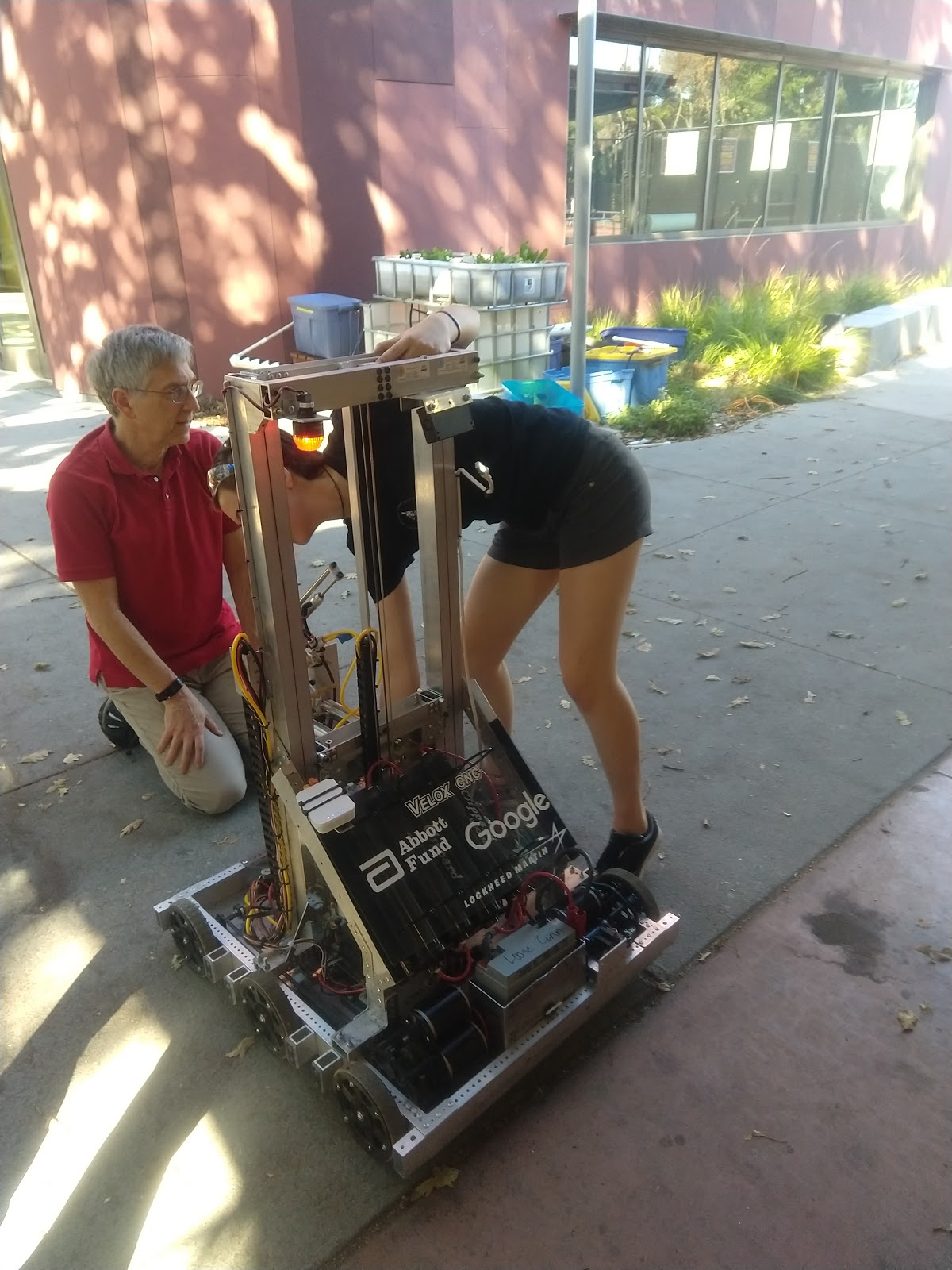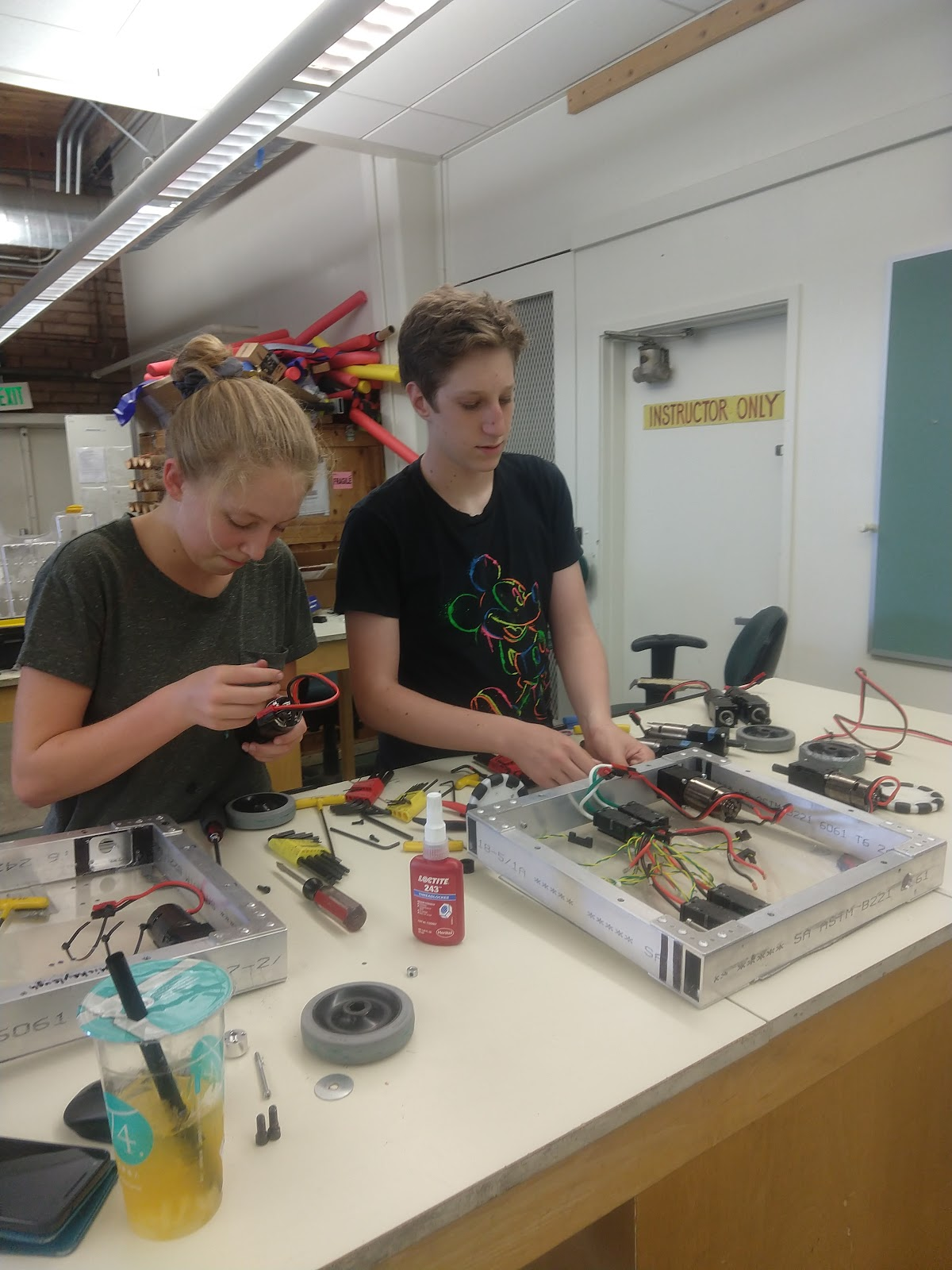 What are we hoping to accomplish in the next week?
Business

Begin developing a business plan

Work on business tutorials

Research and apply for grants

Mechanical

Set up for rookie training

Finish rookie team mascot

Assemble rookie game chassis

Programming

Finish tutorials

Set up remaining computers

Work on coding rookie game mascot

Electrical

CAD

Finish rookie game mascot neck

Establish rookie training plan
Have a great week! We'll be back Saturday with our next update.